Building the Machine Shop of the Future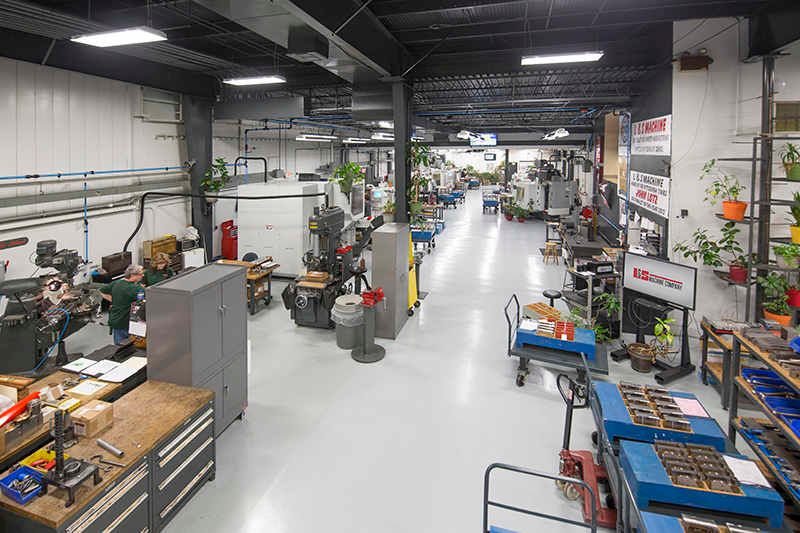 If you're involved in any type of manufacturing, you've probably given some thought to what the factory of the future will look like. How automated will it be? Will the machines have more advanced capabilities? And what human skills will be needed to run those machines?
We've spent the better part of the last decade grappling with these questions as they apply to CNC machining. And we have not only come up with some answers but also started running tomorrow's machine shop today. You can take a quick virtual tour of our plant, and you'll see that it bears little resemblance to an old-school machine shop. You'll see only modern machine tools in an immaculate, well-lit, healthful working environment. But it's what you can't see that will give you the best indication of where machining is heading in the future. These "invisible" factors include:
Big data on the shop floor. Many advanced machining operations, including ours, collect and analyze process control and quality data from networked CNC machines. At L&S, we're collecting more than a million data points every year. Traditionally, SPC and SQC data has been used in more or less a descriptive fashion—to indicate whether a machining process is under control. Recently, we've made the jump to true predictive analytics, using our shop floor data to avoid problems before they happen. Look for this trend toward predictive analytics to intensify in the machine shop of the future.
Advanced manufacturing capabilities. Good machine shops have always known how to make parts efficiently and to exacting quality standards. Don't expect that to change in the factory of the future. What will change, however, are the ways that parts are made. Advanced manufacturing technologies—such as waterjet cutting, five-axis CNC, laser machining and additive processes—are picking up steam. The machine shop of the future will have to apply the same process knowledge to these advanced technologies that they have long applied to traditional manufacturing operations. With our waterjet cutter and lineup of 5-axis CNC machines, we're already using advanced manufacturing systems every day, and we expect to use them even more in the future.
The right workforce. Having the right people on your shop floor matters more and more. That might sound counterintuitive given the growing level of automation in machine shops and other factories. But the ability to attract, train and deploy workers with the right skills to run automated processes has already emerged as one of the biggest hurdles for old-school manufacturers. At L&S, we've launched novel recruitment and training methods to make sure we have the talent we need today—and tomorrow.
In coming blog posts, we'll go into more detail about the technologies and human factors that will define the machine shop of the future. We'll cover some of the steps we've already taken and reveal some of the new systems we're working on. Check back often for new posts or sign up for our newsletter to receive updates by email.
Recent Posts
Newsletter Signup