Why We're Moving To All 5-Axis Machines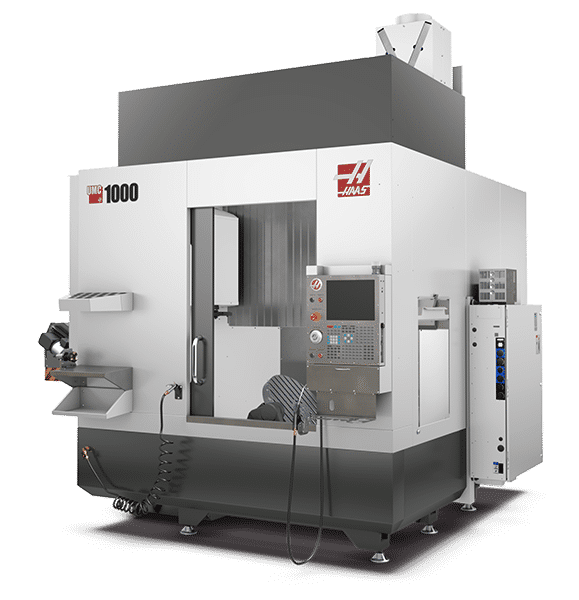 Our facilities have been undergoing a transformation, and the biggest change has been a move to replace all of our 3-axis machines with new Haas 5-axis CNC machines. While we still have a handful of 3-axis machines for very simple jobs, the bulk of our production milling jobs now go on 5-axis machines. Here's why:
Streamlined machine operations. The beauty of 5-axis machining is that it can create complex parts in fewer setups. With five axes at the spindle's disposal, the first operation can cut up to five of a given part's six sides, picking up the remaining side with a second operation. The reduction in setups applies to many part geometries—even those that traditionally would go on 3-axis machines. In general, reducing setups not only saves time and cost compared to 3-axis machining but also reduces the potential for errors and scrap.
Standardization. While our headquarters is located in Latrobe, Pennsylvania, we also have a second location in a nearby Pennsylvania town and a third in San Jose, California. By running all equivalent jobs on the same model of 5-axis Haas CNC, we can easily move jobs within and between locations—by simply transferring G-code. This ability allows us to schedule our production operations more efficiently, not just in one plant but across all three.
Training benefits. It's true that 5-axis machines do require some additional know-how for proper use, which increases our training requirements for new operators. However, since we only run 5-axis machines from Haas and have a single control platform, we only have to train operators on one type of machine. All of our operators can run anything on the shop floor. Switching to 5-axis exclusively has resulted in a net reduction in our training costs from the days when we ran a mixed 3- and 5-axis environment.
To learn more about the benefits of our 5-axis CNC machines, watch our plant tour video.
Recent Posts
Newsletter Signup